Pet Session Giveaway 2019. Toledo Pet Photographer.
We have had a special promotion running this month! February has been deemed FLUFF-uary! The whole month has been focusing on pets and animals! I have decided to give away a pet photography session to one lucky winner! All entrants were required to post their pet with a brief bio on our Facebook page. Now how do they win? You get to be involved in choosing the winner! Read through this article and pick your favorite fluffy entry. Fill out the form at the bottom with your choice's number to cast your vote! Entrant with the most votes wins!
Voting is open from February 12-19, one vote per person per day!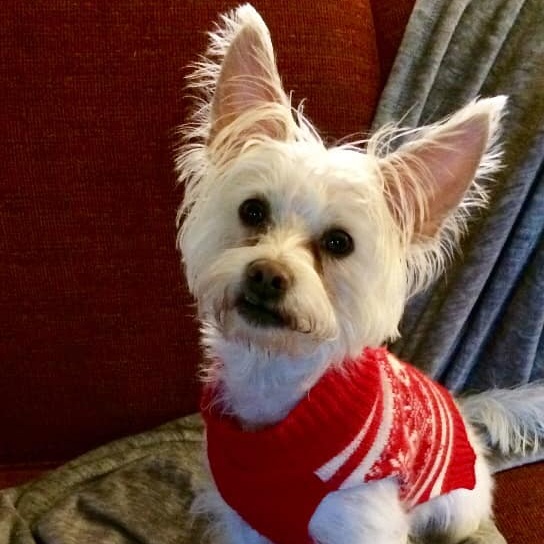 Kruz Kelly is a 2 year old rescue, Westie mix. He used to live in Florida and wasn't thrilled with the Polar Vortex! He loves to wear sweaters and be cuddled in blankies!
Rosie is a bichon/cocker spaniel mix who will be 14 in May. She loves going for long walks, shopping at dog-friendly stores, and sleeping. (She also loves big, cuddly toys and being spoiled by her mama 😉.)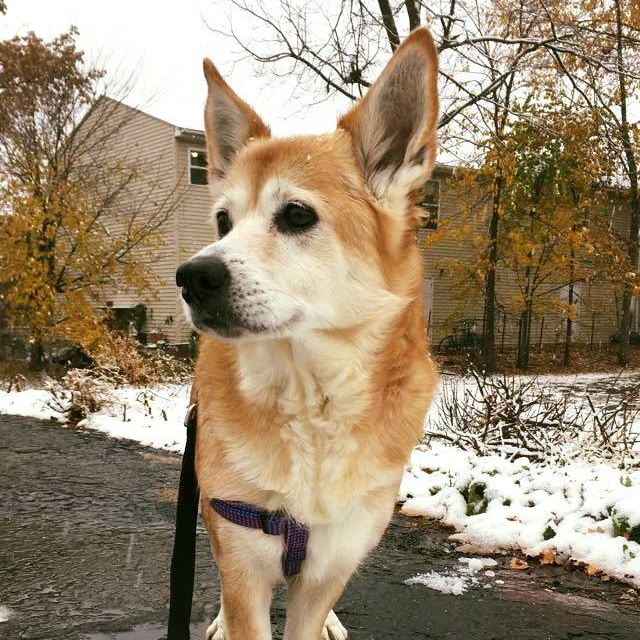 This is Jillian! She's my nine-year-old corgi/shiba-inu mix! I adopted her back home in Texas last year, and she is an excellent singer. My boyfriend and I are both classical musicians, and she regularly outshines us her with her howling accompaniment when we practice!
This is Christopher Chocolate Milk Sweeny, 3 year-old Havanese. He loves to cuddle - but only for five minutes or less. Then he's content to cozy up by himself in a nearby chair.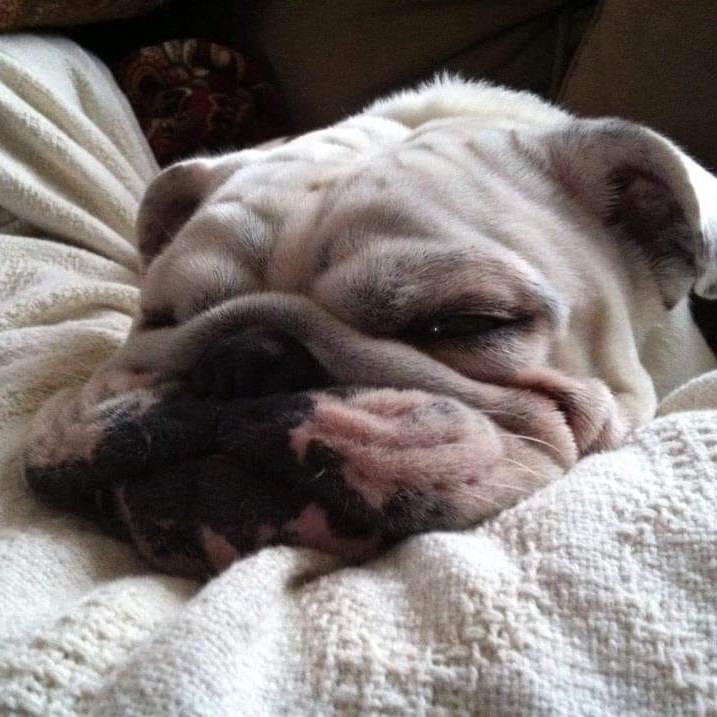 This is Meatloaf he is about 7 and an English Bulldog. He is super lazy and chillin' on the couch type of dog.
This Kya, my sweet half boxer half chihuahua four legged ball of energy she will be 2 years old in April!
Y'all meet our girls Rylee ( Doberman) and Kaya (Great Dane)!! These girls have been together for 6 months since we rescued Kaya our Dane and they are the best of friends!!! Rylee will be 2 on Feb 13 and is all the way from Atlanta GA and Kaya will be 1 on March 6th. These two go from chasing each other in circles to holding paws in the bathroom.
This is Lanny-he was found to be a she after naming, so now we mostly call he princess, she just turned 2! Oh and she would be a long haired guinea pig.
This is Dakota he is a spunky two year old German Shepherd. He has 1 brother and three sisters so he loves any attention he can get. He loves cuddles and his mommy.
This is my boy Buster who I rescued in November. He is one of the 7 Chevy from Ohio dog works. Buster is almost four months old and his favorite things to do are, sleeping, eating, and chasing his sisters around. He is such a good boy. We're told that he is part boxer, but I don't care what breed he is.
This is Curry. He's a 3 year Pittie type that we adopted when he was a puppy. He is an incredible dog that loves going on adventures with us! He's even been paddle boarding! He can be a scaredy-dog, though, as he is scared of the vacuum cleaner. Don't tell him I let his secret out!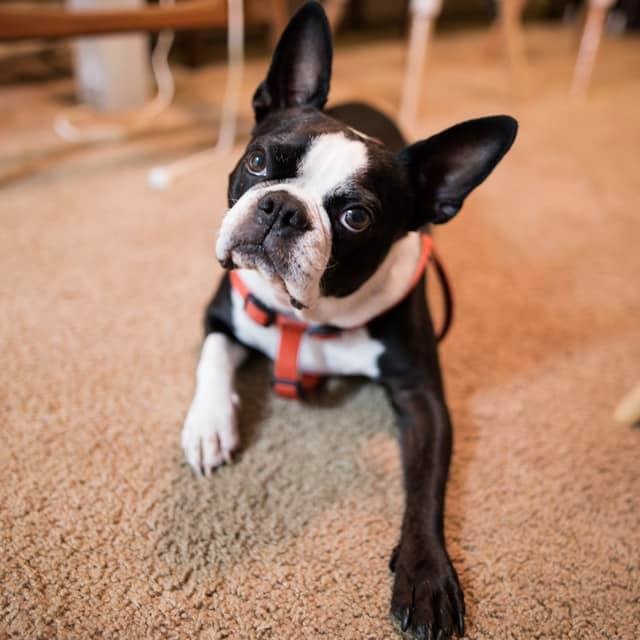 This is Rocky the Boston Terrier. He's somewhere between 7 and 9, we're not real sure since he's a rescue. If you start any phrase with "do you wanna go" he will tilt his head as seen in the photo!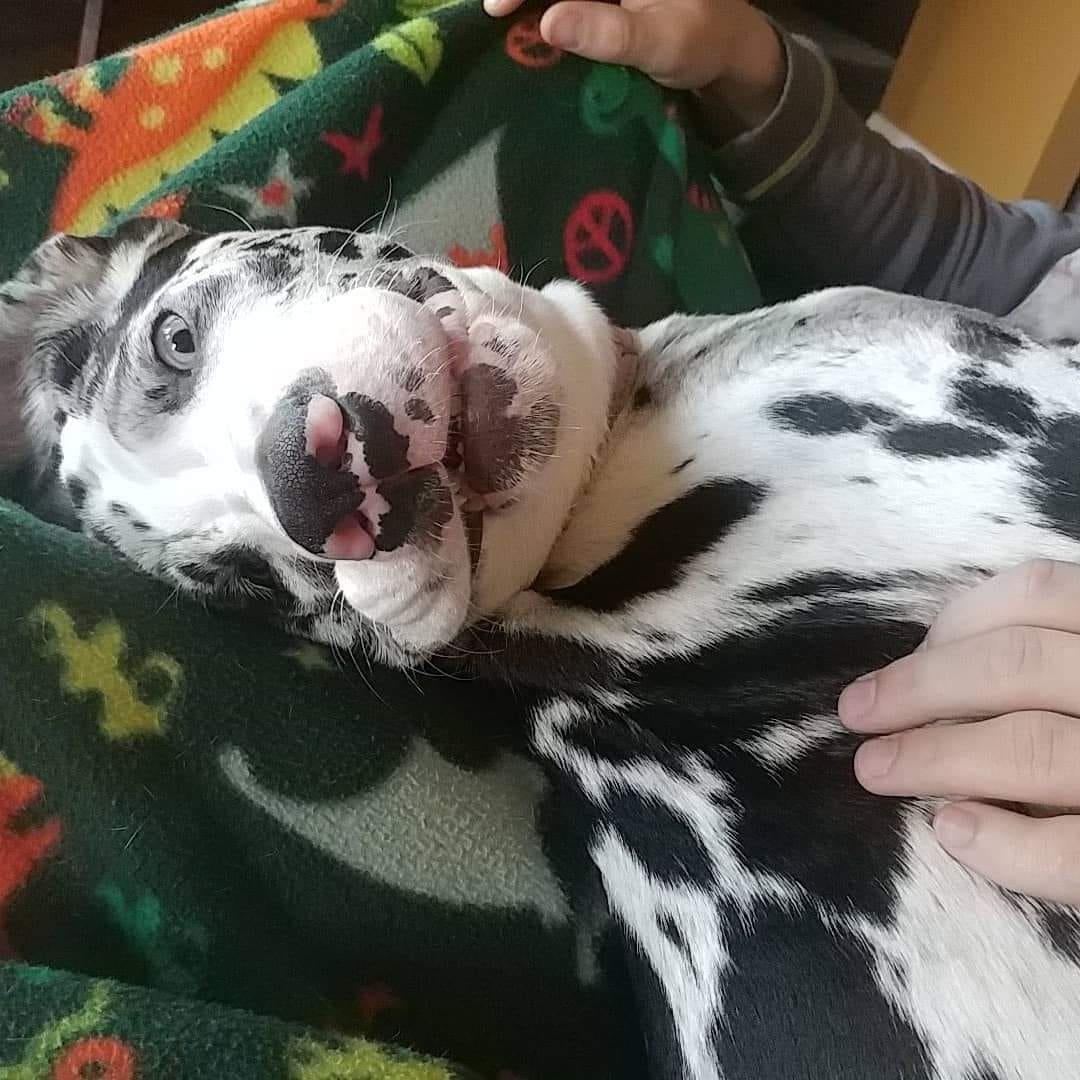 This is Sloan, our 8 month old great Dane/Bernese mountain dog. She is a goofball and lights up our household. Always has tons of energy and keeps us on our toes!!!
This is Ajax Thor. 4 year old Siberian Husky. He is a service dog who loves to give a little "woof" if hes in a group of people that is laughing like he is laughing too.
This is Brutus a 6 year old Pomeranian papillon mix. He is a an Ohio State fan of course and if you mention Michigan he will show his teeth and growl.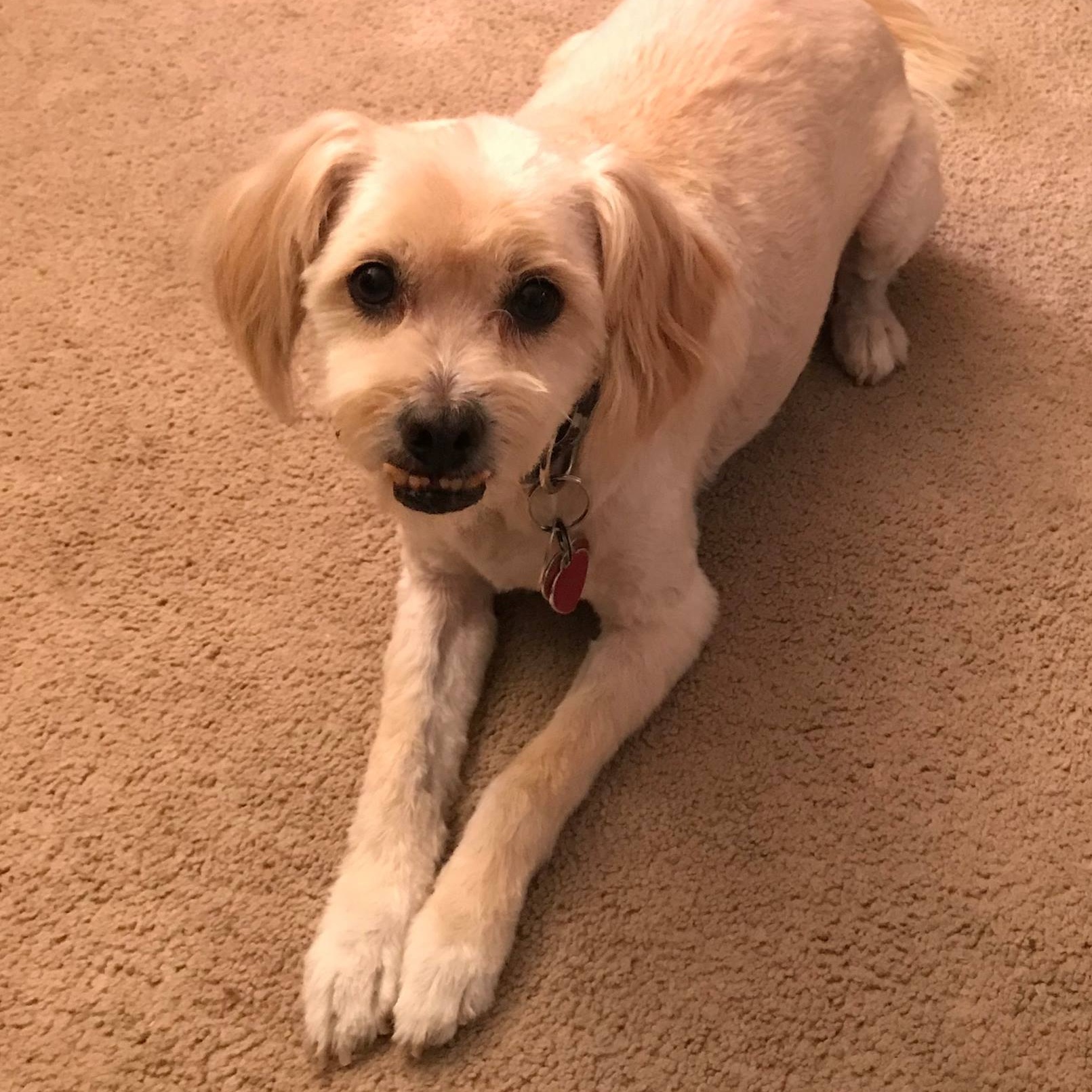 This is Kaiser. He is a Shih-Poo and will be turning 10 in April. Kaiser once got into an unopened box of carnation instant breakfast and when I got home there were chocolate powder spots everywhere on the carpet.
Kylo Ren! Three and a half years old. He is the first of five Siberian Huskies in our home. Ky has been on a 7,000 mile road trip across the U.S! Meaning he has seen more of he United States than most citizens. On said trip he tried to keep the sea at bay with his bark, and jump into the Grand Canyon. He's my best friend.
IF YOU WOULD LIKE TO GET MORE DETAILS ON BOOKING A SESSION LIKE THIS ONE, PLEASE FILL OUT OUR CONTACT FORM!
AS ALWAYS, IF YOU ENJOYED THIS BLOG POST, PLEASE BE SURE TO COMMENT AND SHARE WITH YOU FRIENDS!