Autumn is nearly upon us. I have seen memes flooding the internet, counting the days to cooler weather, crunchy leaves, trick-or-treat, and of course, the return of pumpkin spice EVERYTHING. People in the midwest really love fall.
I was born in this lovely third season. I, personally, don't really like pumpkin flavored edibles, but I do enjoy many of the changes fall brings. As children, my sister and I would collect beautiful colored leaves while walking the trails of Wildwood Park. This time of year also meant visits from grandparents who were more than happy to rake up a pile of leaves for us to jump in.
Halloween holds a special place in my heart. My mother and her mother would take us to JoAnn Fabrics where they would let us choose a pattern for our costumes. We also got to help pick the fabric. My mom and grandma would skillfully piece together our handmade costumes. I looked forward to this, and many other autumn traditions we had as a family.
Do you know what else people love to do during the fall? They love to get their pictures taken. I really can't blame them, the light is beautiful, the trees are colorful, and the temperature is comfortable. Many have family portraits done for Christmas Cards or gifts for the holidays. High School students, just beginning their final year, often have their senior photos taken in the fall as well. Couples getting married in the spring typically schedule a fall engagement session just in time to send out their save-the-dates.
The autumn months can be a bit hectic for us photographers, but we really enjoy these fall picture opportunities. So, here's to carving jack-o-lanterns, drinking apple cider, and scheduling your fall photo sessions!
Please enjoy this collection of photos from a few of my fall sessions.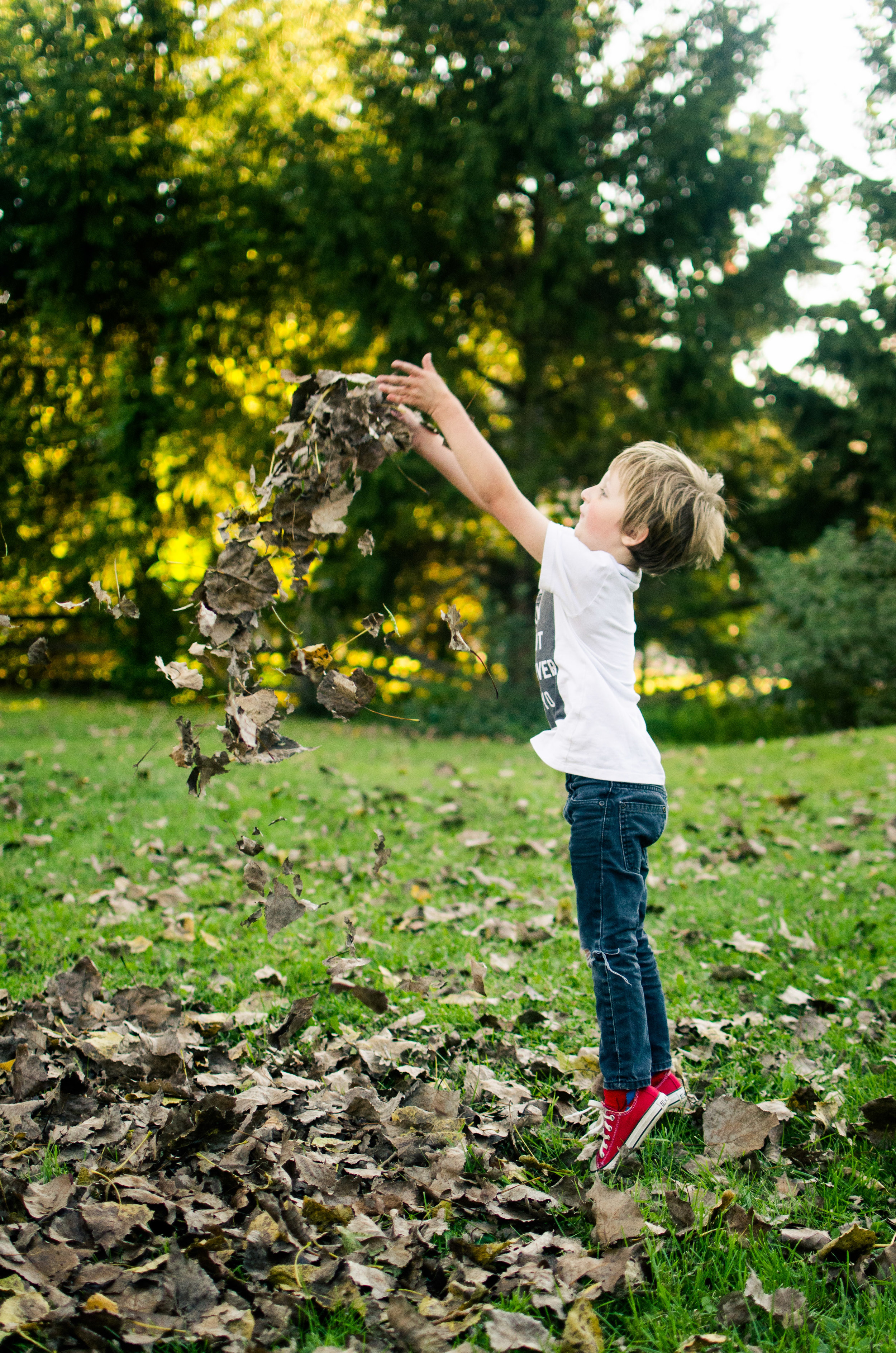 IF YOU WOULD LIKE TO GET MORE DETAILS ON BOOKING A SESSION LIKE THIS ONE, PLEASE FILL OUT OUR CONTACT FORM!
AS ALWAYS, IF YOU ENJOYED THIS BLOG POST, PLEASE BE SURE TO COMMENT AND SHARE WITH YOU FRIENDS!